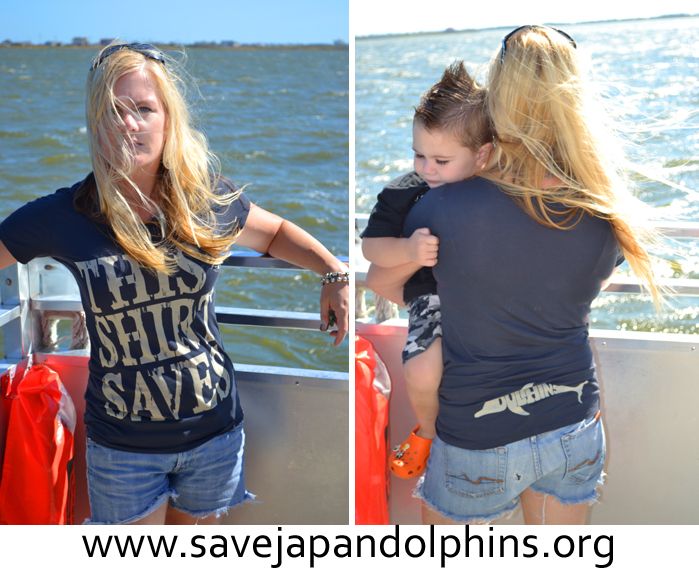 Actually, I guess it was yesterday considering Japan is ahead of us... September 1st marks the day that the Japanese in Taiji resume killing 2000+ dolphins a day.
This is what ALa is REALLY doing on vacation...turning in to an Activist ;)
I took these pictures this morning on the Nags Head Dolphin Watch Tour. This was my way of illustrating that it would be more profitable for the Japanese to use their dolphin as a LIVE industry instead of the $400 a day they make from the mercury-filed meat...
This Shirt Saves Dolphins
Sea Shepherd Cove Guardians