Really? I mean, are you serious? I had a hard enough time trying to stomach the fact that she has been heralded as a fashion icon...but
Maxim magazine's '100 Hottest Women'
?! On the same list with my girl-crush Megan Fox? ...And higher on the list than Padma?!
"...For the first time the U.S. First Lady has made Maxim magazine's annual top 100 list of "hottest women in the world," with Michelle Obama making the grade at number 93.
Billed as the "stimulus package America really needs," the British-based international magazine known for revealing pictorials of models and actresses showcases Obama in her tasteful official White House portrait.
In the rare accolade for a political spouse, the magazine notes that her husband President Barack Obama "may be dealing with two wars, an economic meltdown, and a rapidly graying dome.
"But at least our Commander in Chief gets to come home to the hottest First Lady in the history of these United States." (
source
)
I mean, she may be smart and she may look nice after 18 stylists have had their hands all over her...but HOT? I realize she's 93rd and not in the top 10 or anything...but really, top 100 in the
world
?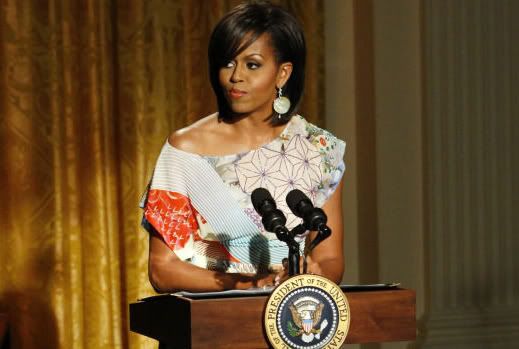 What did she look like in the pre-stylist days ('cause who couldn't look good with that much professional help and money...) I'm thinking maybe maxim didn't check Google images before putting MO on their list...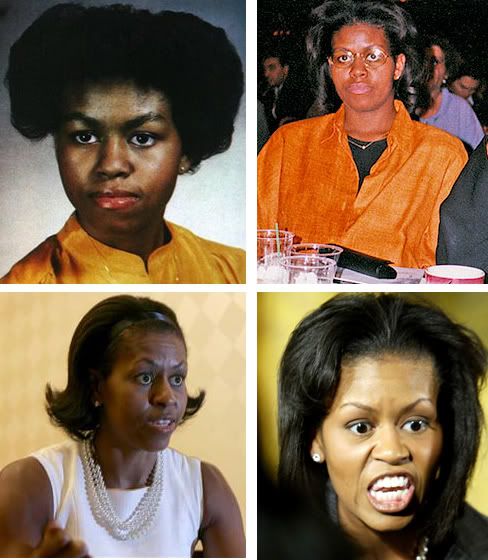 I realize there are bad pictures of all of us...but all of us aren't on Maxim's 100 Hottest list and coming in above Padma. And I did feel a pang of guilt given that she didn't put herself on the list...but then I remembered that she's married to a socialist that's ruining my country.