You Are City


You prefer big lights and big dreams over the slow paced life of the country.

You crave excitement, and the city has many opportunities for you.



While you appreciate the peace and quiet of the country, it's a little too quiet.

You need lots people, culture, and action to feel truly alive.

I really am. The Man and I have talked about moving somewhere more rural SO many times... It is SOOOO expensive to live here on the East Coast and we could get so much more for our money elsewhere, but I know I couldn't do it.
*I* can complain about Philly, but when outsiders do I get pissed. (Aside from the cop killings and various other homicides) we are a cleaner NYC with incredible and easily accessible restaurants and shopping...and most likely I'll be here forever.
--and--
Continuting on an 'I'm ignoring the news and only posting shallow meaningless crap today' theme...
My girlfriend in Spain sent this Heineken commercial that's playing over there:
--and--
Should you be wondering who my new crush is these days (because I realize this is a pressing issue on your mind)...
It's chef Michael Psilakis. Sexy, Greek AND he can cook. Hopefully The Man will get reservations for one of his NYC restaraunts for our anniversary (hint, hint) :)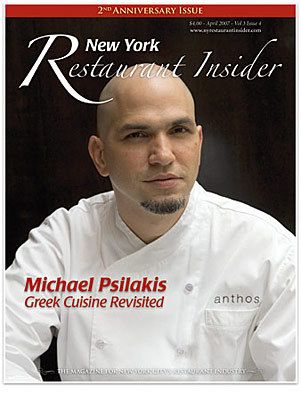 How good does
THIS
sound?!