There is an online game based on the crazy 'religious imagery' type things that have been sold on eBay. Jesus on toast, the Virgin Mary in the rust on a water pan, etc. On this site you can burn images into your own piece of toast.
These are your options:
Jesus, Mary, Oprah, Leno, Conan, O'Reilly, Bush, Buddha, Mohammad, Portman, Britney, Lohan, Blitzer.
Here's what you get when you choose Jesus: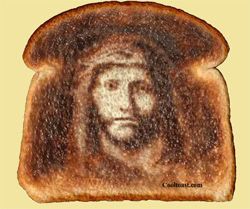 BUT, this is what you get when you pick Mohammad: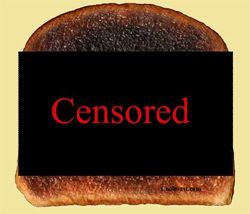 Go
see for yourself
.
(H/T:
Lilo
)