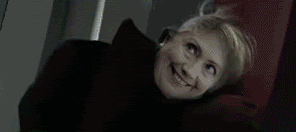 "...Speaking this morning, Hillary hits Obama for not ruling out continuing to use armed private contractors in Iraq. She wants to ban such contractors.
She goes on to talk about how she'll go after the favorite Democratic bogeyman, the infamous "no-bid" contracts.
"There's been a lot of talk about earmarks in this town (and she hasn't released her lists; credit Obama for going that far) but no-bid contracts are ten times more costly than earmarks. When I introduced my legislation, I could not get, as of this moment, Senator McCain's support for that." (
source
)
Halliburton and Blackwater have become these very evil words associated with evil bushrovecheneyconservatives. I've talked about this in the past (and I know I'm preaching to the choir here for the most part) but it bears repeating that these no-bid contracts aren't unique to the Bush administration and are given to companies like Halliburton, not because of some crazy conspiracy, but because there are very few companies equipped and experienced enough to handle them. Case in point:
"...It is certainly true that during a two year period Halliburton's revenue from Defense Department contracts doubled.

However, that increase in revenue occurred from 1998 to 2000 - during the Clinton administration.



In 1998, Halliburton's total revenue was $14.5 billion, which included $284 million of Pentagon contracts. Two years later, Halliburton's DoD contracts more than doubled.

Regarding the Iraq contracts, Halliburton was accused by Democrats of receiving special "no-bid" contracts because of Cheney's influence. One advertisement by the Democrats charged, "Bush gave contracts to Halliburton instead of fighting corporate corruption."

FactCheck.org an organization which ascertains the validity of political campaign advertisements researched this accusation. According to FactCheck, "The Bush administration is doing a fair amount to fight corporate corruption, convicting or indicting executives of Enron, Arthur Andersen, Tyco International, Worldcom, Adelphia Communications Corporation, Credit Suisse First Boston, HealthSouth Corporation and others, including Martha Stewart. The Department of Justice says it has brought charges against 20 executives of Enron alone, and its Corporate Fraud Task Force says it has won convictions of more than 250 persons to date. Bush also signed the Sarbanes-Oxley legislation in 2002, imposing stringent new accounting rules in the wake of the Arthur Andersen scandal."

When Factcheck.org checked the facts about allegations by Democrats that there was a scandal because of the "no-bid" contracts awarded to Halliburton they stated, "It is false to imply that Bush personally awarded a contract to Halliburton. The 'no-bid contract' in question is actually an extension of an earlier contract to support U.S. troops overseas that Halliburton won under open bidding. In fact, the notion that Halliburton benefited from any cronyism has been poo-poohed by a Harvard University professor, Steven Kelman, who was administrator of the Office of Federal Procurement Policy in the Clinton administration. 'One would be hard-pressed to discover anyone with a working knowledge of how federal contracts are awarded...who doesn't regard these allegations as being somewhere between highly improbable and utterly absurd,' Kelman wrote in the Washington Post last November." (Read the entire article)
So, if we need to pull the troops from Iraq AND there will be no more private contractors allowed...where does that leave the Iraqis? ...I guess right where it left the Afghanis in 1989.