The lack of posts today isn't because I'm bitter about yesterday... The Man and I actually went out to see a show last night and I'm too tired to post.
We started the night by meeting
OkayPro
, a Flickr contact, for drinks at a cool little Philly bar (that had
strong
Long Island Iced Teas and killer pirogies). Yes, Free was right...I am cheating on the blogs for Flickr ;)
Then we headed over to the TLA (Theatre of the Living Arts) to see
The Mars Volta
's sold out show. Unfortunately, I was only able to get a few crappy shots before my camera battery was confiscated:
After the show, we decided to head over to Geno's. I rarely eat cheesesteaks, but there's really nothing better after a night out. I know I've said in the past that Geno's was more of a "tourist steak", but I totally take that back. They were SO much better than I remember.
Here is the new walkway that has each fireman and policeman that has been killed in Philadelphia:
The infamous sign and all the tributes to Danny Faulkner:
And the crescendo of the evening: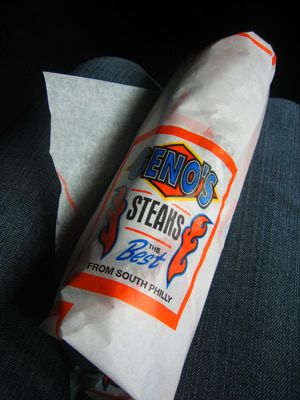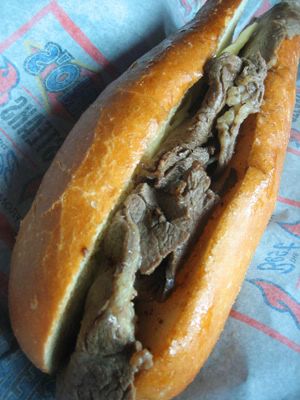 Since I'm not used to be out so late "on a school night" I assume I'll be useless all day...but it was worth the pics...