When I was young there was always some new Hollywood crush to be had...DLR, John Stamos, Matt Dillon, etc. With actors and musicians becoming more and more vocal (and alerting the public to their substandard IQs), it makes it hard to even watch most movies let alone indulge in silly celebrity crushes...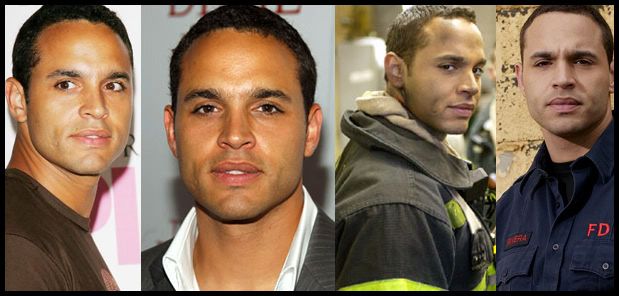 Normally I cure a celeb-crush by looking up the actor's height (name + height on Google)...most of them are pretty short. Cured. That didn't work for Daniel Sunjata -who is an acceptable 6'1. So I was going to post today that I finally had a bonafide celebrity crush...and then I found this:
"...We Are Change is a citizens based grassroots peace and social justice movement working to reveal the truth behind the events of September 11th as well as the lies of the government and corporate elite who remain suspect in this crime..."
Not even
those
lips can make up for
that
stupidity... *sigh*