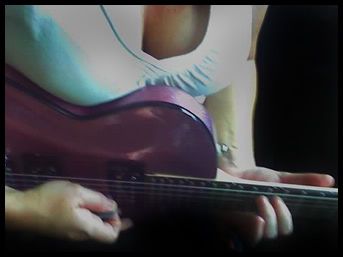 This isn't just an excuse to write about boobs. Really. I have a serious question to ask...
How much cleavage is "too much cleavage"?
Or better yet, why is there such a thing as "too much cleavage"? Does a certain amount of skin showing in between your breasts render you lower class? Less intelligent? When does that happen? At one inch below your collar bone? Four inches? Six?
Who decides what the "right amount" of cleavage is? At what neckline does skin become "improper" and "unprofessional"?
Of course all these questions are prompted by some of the responses (here and adrift in the blogosphere) about my less-than-stellar FNC appearance.
The
awesome guys over at NewsBusters
did indeed make a RealPlayer clip of the appearance for me (Thanks again to Ken and Mark!!!). While I can't bring myself to actually post it, I may not be totally averse to sending it to those that want to subject themselves...