Just making Sure that all of you saw that
CBFTW
,
Neptunus Lex
,
Sean (Doc in the Box)
and
ARMY GIRL
are
all showcased on KCET.org
.
You may have noticed that my "Milblog Links" section is much smaller than most blogs because I don't just want "milblogs" --I want
good
milblogs, but all of these bloggers are and have been listed there.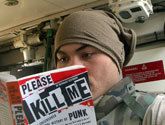 CBFTW Interview
NEPTUNUS LEX Interview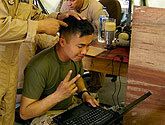 SEAN, Doc in the Box Interview
AND...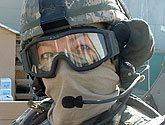 ARMY GIRL Interview