I have been to AC (Atlantic City) tons of times (my friend's hubby's band used to play there a lot when we were younger), but I never saw that they have a Korean Veterans Memorial until this time...
I am very spoiled by North Carolina beaches. They are the shell beaches and opposed to just sand that always looks so dirty. Though AC does have indoor beaches for those of us who skeeve Jersey's actual nature...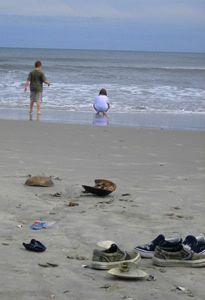 The boys kept finding these strange creatures that i thought were baby horse shoe crabs, but it seems they're eastern sea crabs (aka mole crabs). When you blow up the picture all the tentacles are very 'Area 51' looking...
And what vacation is complete without seeing "Leminem" in real life...like it wasn't bad enough I had to listen to his inspiration the entire ride down.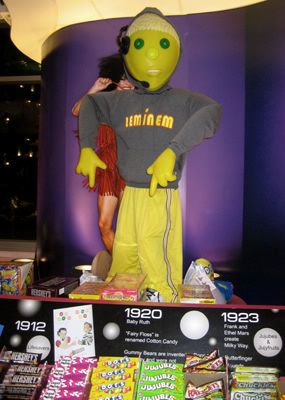 There's a Converse outlet there (which I've never seen before and I'm the Outlet Queen) with some great Chucks...
Jersey can look pretty. The sun even shines on a dog's... What is that saying'? ;)
So it was fun, we spent way more money than we should have (damn those little surf stores), but were glad to back to our own beds, our own coffee maker and away from the horseflies...