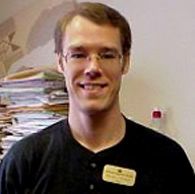 "...A tenured college professor is set to be fired for simply sending out an e-mail to colleagues containing George Washington's "Thanksgiving Day Proclamation of 1789."
Already professor Walter Kehowski at Glendale Community College in Arizona has been placed on forced administrative leave and the school's chief has recommended his termination.
"It simply boggles the mind that a professor could find himself facing termination simply for e-mailing the Thanksgiving address of our first president," said Greg Lukianoff, president of the Foundation for Individual Rights in Education (FIRE).
Within weeks, five MCCCD employees filed harassment charges against Kehowski, claiming his message was "hostile" and "derogatory..." (
source
)
Shouldn't the employees that complained all be fired for showing their ignorance. Being offended by a quote from the nation's first President when they work at an institution of higher learning? The college says they have a policy against "mailings to large numbers of people that contain unwanted solicitations or information." Imagine the nerve of that professor...sending quotes from the first President of the United States. Burn him at the stake!
In case anyone should want it...here is the college president's (Velvie Green)
email address
.