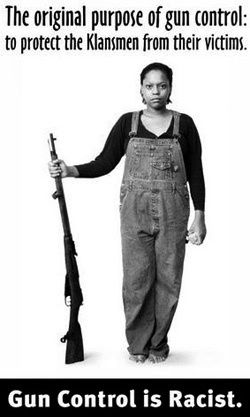 "A notable anniversary passed last month in a Georgia town that witnessed a dramatic plunge in crime and violence after mandating residents to own firearms.
In March 1982, 25 years ago, the small town of Kennesaw – responding to a handgun ban in Morton Grove, Ill. – unanimously passed an ordinance requiring each head of household to own and maintain a gun. Since then, despite dire predictions of "Wild West" showdowns and increased violence and accidents,
not a single resident has been involved in a fatal shooting – as a victim, attacker or defender
.
The crime rate initially plummeted for several years after the passage of the ordinance, with the 2005 per capita crime rate actually significantly lower than it was in 1981, the year before passage of the law..." (
source
)
Add that to the off-duty police officer carrying his gun in the mall that
stopped a massacre from happening
...
I personally wouldn't have a gun in the house with my two little ones, but I would never think of limiting the "good guys" from getting them when the 'bad guys" will whether they're legal or not...
(Photo H/T:
The Castle
)