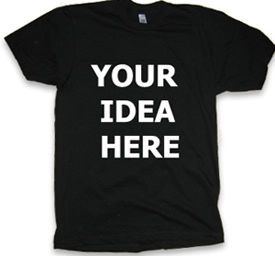 I have wanted to do a "Blonde Sagacity" t-shirt forever --even if I'm the only that ever wears one... BUT, how can I make a gender-neutral tee with the blog name "Blonde Sagacity"? What could I do to sum up the spirit of the site and have one that's guy-friendly...
I wish I could ask
Cox & Forkum
to come up with something for me...how cool would that be...?
But do I really need professional cartoonists...? There are so many witty people right here (as evidenced time and time again by the 'Caption It' posts), so
youse guys
(<--Phillyism) need to help me think of the perfect shirt(s)! Ideas, slogans, pictures....let's have it!