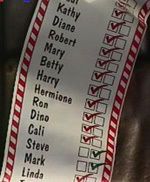 1)
Databases of all HIV positive Americans
: "The names of people infected with HIV will be tracked in all 50 states by the end of 2007, marking a victory for federal health officials and a quiet defeat for AIDS advocates who wanted to keep patients' names out of state databases.
This is the first year federal funding has been tied to names-based surveillance of HIV. More than $1.4 billion in federal money will be distributed this fiscal year based on new formulas that include numbers of people with HIV counted by states using names. In some states, including Illinois, millions of dollars are at stake.
That's why advocates say they've quit fighting — although they still worry that collecting names will deter some people from getting tested and seeking treatment, and about the possibility of names being released due to security breaches...." (
source
)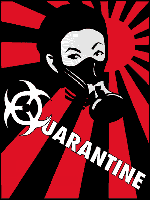 2)
TB infected man incarcerated for "failing to heed precautions
: "Behind the county hospital's tall cinderblock walls, a 27-year-old tuberculosis patient sits in a jail cell equipped with a ventilation system that keeps germs from escaping.
Robert Daniels has been locked up indefinitely, perhaps for the rest of his life, since last July. But he has not been charged with a crime. Instead, he suffers from an extensively drug-resistant strain of tuberculosis, or XDR-TB. It is considered virtually untreatable.
County health authorities obtained a court order to lock him up as a danger to the public because he failed to take precautions to avoid infecting others. Specifically, he said he did not heed doctors' instructions to wear a mask in public.
"I'm being treated worse than an inmate," Daniels said in a telephone interview with The Associated Press last month. "I'm all alone. Four walls. Even the door to my room has been locked. I haven't seen my reflection in months." (
source
)