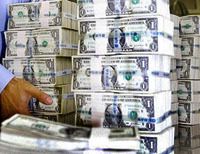 So I was one of the few that picked the brains over the scar-free face...but when money comes into it, I'm not so cerebral...
"For $1,000,000 would you be willing to never see or talk to your best friend again."
Bye friend! Love ya and I'll be thinking about you... LOL
That's terrible isn't it?! But I can't lie...
a million dollars
...