The Man Code
Submitted for your input by Liz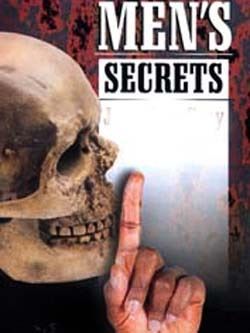 As many of you know, I am the single mother of a 16 year old boy. Although he does have some male influences in his life; I am concerned he is not being adequately educated in The Man Code (Poor kid knows nothing about football --totally my fault).
I have heard the saying "Don't shoplift the pootie", which I think means don't mess around with a single mom unless you mean to stick around (from the movie Jerry Maguire). I am assuming this is part of The Man Code? My question is how does a single mom pass these tidbits to her teenage son if she has no idea what they are?
I found a good list online which I have linked below. Are there any you would like to add to or dispute on this list? You can even comment anonymously if you like if you are in fear of breaking this "holy code". I want to make sure my boy isn't out there doing things that break Man Codes because he is ignorant of them. Don't be shy my son and I are very "frank" with each other so sex stuff is not off the table within reason of course. He is very open about fact that he is "active". Not exactly the most comfy of conversations boy and I have had. Case in point son heading to see Girlfriend in NJ "Mom can you buy me a box of 'Her Pleasure' condoms?" I grimace. My son adds "Well you don't want to be a grandma yet do ya?" I shrug. Well, at least you are thinking of "her pleaser"...I guess... *shudder*
Maybe someone can recommend a good book on this? (Other than Penthouse and Playboy-- my dad already took care of those subscriptions *rolls eyes*). I appreciate your help.
The Man Code
Thanks, Liz