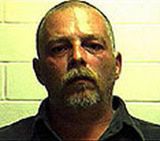 BAD:
Atlanta Man Poisins Kids in Hopes of Suing Campbell's Soup
"...A man admitted Tuesday that he tampered with his children's soup in an attempt to get money from Campbell Soup Co., a prosecutor said.
William Allen Cunningham's 3-year-old son and 18-month-old daughter were hospitalized twice in January 2006. He forced them first to eat soup laced with hot peppers and lighter fluid, and the second time used the prescription drugs Prozac and Amitriptyline - both used to treat depression - to poison the children, authorities said..." (
source
)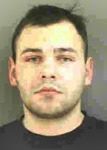 WORSE:
Oregon Man Punishes 18 Month Old With a Stun Gun
"...An Albany father has been arrested on suspicion of using a stun gun on his 18-month-old son. The boy's mother reported the abuse to Albany police.
Investigators say the 21-year-old mother brought her son to the Albany Police Department Saturday. She told police that her husband, 23-year-old Rian Whittman — had been using a stun-gun device on her son.
Police say they discovered Whitman had used the stun-gun many times on the toddler over about a three-week period. The child's injuries were treated at Samaritan Albany General Hospital. He was then taken into protective custody by the Department of Human Services.." (
source
)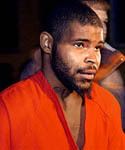 HORRIFYING:
PITTSBURGH Man KOs 2 years Old and Leaves her Outside
"...The father of a young girl who died of exposure had knocked her unconscious because he was angry she wouldn't go to bed, then took her outside in freezing temperatures and left her there, police said before the man's arraignment today.
Nyia Miangel Page, who was about to turn 2, was found dead Sunday on a wooded knoll about a 10 minute walk from the family's home. Tiny footprints in the snow suggested she had gotten up and wandered around before she died, police said.
Her father, William Lorenzo Page, 23, of Braddock, was arrested on charges of criminal homicide, kidnapping, false reports and simple assault..." (
sexual assault
charges have also been added) (
source
)