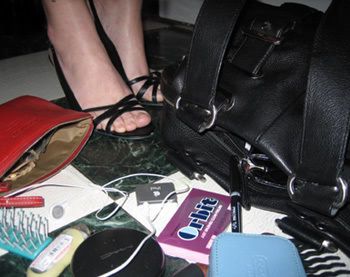 Do any of you old-heads remember the time I was solicited outside WaWa to be in a foot-porn? I can't find the post to save my life... I think I had successfully blocked the memory from my conscience until I read about the pervy foot-fetish freak in Philly that is robbing women and then fondling their feet and shoes... They are calling him the "Toe-struck sucker".
"...Police said a 32-year-old woman was walking east on Aspen Street in Fairmount when a man placed a gun to her head and forced her to walk less than a mile to 22nd and Brown streets.
That was where "he told the woman to unfasten her jeans and made her take off her shoes," said the investigator, who declined to be named.
Then the attacker robbed the woman of about $40 before fleeing on foot, the cop said.
The man was described as black, mid-30s, about 5 feet 8 and 140 pounds. "He was also clean-shaven and was wearing a green jacket and black gloves," the investigator said.
Police have been trying to track down the attacker since the beginning of November, when he began terrorizing Center City..." (
source
)
This brings the robbery and foot fondling to seven incidents
. Another incident occurred yesterday after I wrote this...bringing the total to eight women. There is now a $1,000 reward for information.
Why doesn't he just get a job in the shoe section at Bloomingdale's...?