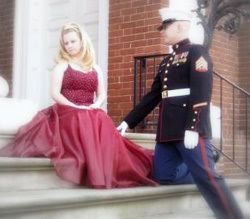 Since
this guy
or
this guy
aren't available...
To all the single girls out there who email me and say they can't find anyone...
While looking for "Sandbox" pictures the other night I came across what may be the perfect man --well, not
perfect
as he put Taco Bell, Subway, Wal-Mart and Old Navy in his key words(?). Anyway, I get lots of emails asking where girls can go to meet MilGuys --and I guess Hot or Not is a pretty good place as it has TONS of deployed military members looking for pen pals...and writing is a great way to start a relationship IMO.
Anyway, here he is
. Conservative Marine in Afghanistan who likes Ann Coulter, cuddling and family. Or
this one
that's a little older and also a conservative.
See, they're out there... ;)