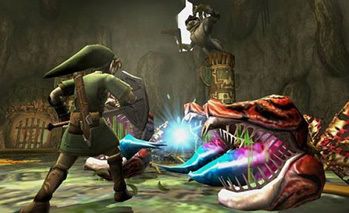 ...Not only am I close to beating
Legend of Zelda: Twilight Princess
, I am also reading a GREAT book that I am finding very hard to put down.
The book was recommended back in May and I finally got around to getting it (it's OOP)...
When Hell Was In Session
by (Former) Senator
Jeremiah Denton
. REALLY good. I will be posting more about it when I'm done because a lot of his thoughts and reflections while been tortured at the Hanoi Hilton are relevant to what's going on with the war today...
Thanks for the recommendation Dan! And thanks to a certain Best Buy for holding their last copy of Zelda on Christmas Eve! Does this count as a post...?