Yesterday The Man and I decided to see what all the hype was about and went to check out "Big Lots". We found a few good deals (Clorox wipes for $1.25), but for the most part it was a glorified dollar store with lots of crap... While perusing through the Christmas (Did you notice all the stores are saying and writing CHRISTMAS this year?) ornaments, I came across these...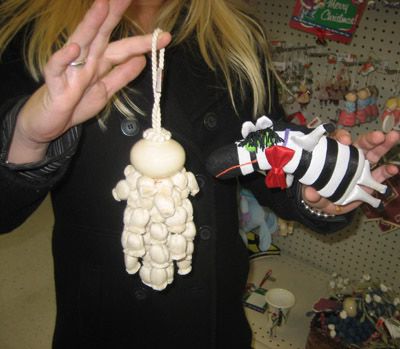 Can someone please tell me what the one on the left is?
The Man was mad at me because I wouldn't take a picture of an old woman with a Mullet Gone Wild. She was looking right at me... Come on, I love a great candid as much as the next girl, but I'm not
that
mean.