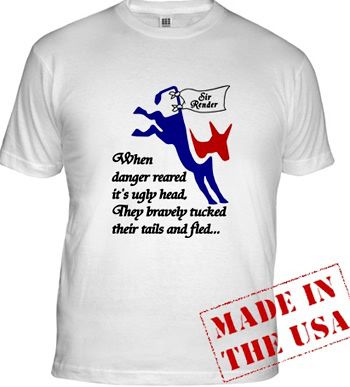 "This is why American Muslims will support the Democrats, because there is an atmosphere in America that encourages those who want to withdraw from Iraq. It is time that the American people support those who want to take them out of this Iraqi mud."
-Jihad Jara (exiled senior member of Al Aqsa Martyrs Brigades)
"Muhammad Saadi, a senior leader of Islamic Jihad in the northern West Bank town of Jenin, said the Democrats' talk of withdrawal from Iraq makes him feel "proud."
"As Arabs and Muslims we feel proud of this talk," he told WND. "Very proud from the great successes of the Iraqi resistance. This success that brought the big superpower of the world to discuss a possible withdrawal."
Abu Abdullah, a leader of Hamas' military wing in the Gaza Strip, said the policy of withdrawal "proves the strategy of the resistance is the right strategy against the occupation."
"We warned the Americans that this will be their end in Iraq," said Abu Abdullah, considered one of the most important operational members of Hamas' Izzedine al-Qassam Martyrs Brigades, Hamas' declared "resistance" department. "They did not succeed in stealing Iraq's oil, at least not at a level that covers their huge expenses. They did not bring stability. Their agents in the [Iraqi] regime seem to have no chance to survive if the Americans withdraw."
Abu Ayman, an Islamic Jihad leader in Jenin, said he is "emboldened" by those in America who compare the war in Iraq to Vietnam.
"[The mujahedeen fighters] brought the Americans to speak for the first time seriously and sincerely that Iraq is becoming a new Vietnam and that they should fix a schedule for their withdrawal from Iraq," boasted Abu Ayman. (
source
)
But wait, there's more...
"The Muslims of America need to get organized and make sure they get out to vote for Democrats for both the House and the Senate. … Every Muslim in the Middle East who has a relative in the U.S. should get the message across to their relatives." -Skip Conover, host on Muslim-American Bridges TV, Arab News, October 19
On Sunday, a group of Arab diplomats that included the leaders of Hamas and Islamic Jihad and Foreign Minister Manouchehr Mottaki of Iran met in Damascus. Among the topics of discussion was the American elections. Mr. Mottaki called Mr. Bush a "loser" and said that after next week's elections, the president will be politically paralyzed and unable to initiate any political moves.
As he discussed the upcoming elections before a crowd chanting "death to America, death to Israel," Hojatoleslam Ahmad Khatami, who led last week's Friday prayers in Tehran, said: "The savage and devilish acts and performances of Bush, as a Republican, have placed his party in a very critical condition." (
source
)
These articles didn't make me happy --Quite frankly, I'd rather not have this type of political ammunition... It actually made me nauseous. What do staunch Democrats say to themselves when they read something like this? I honestly want to know...do you just blow it off and say it isn't so? Do you at least cringe a bit wondering how you're associated with a party terror groups are rooting for? What do true America-loving Dems think? If I read this about my party I would cry...for real.
(*The pictured t-shirt can be found among the new releases at
RightWingStuff.com
)