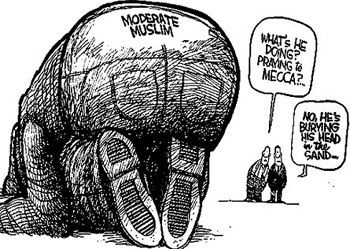 A historical background by Mid-East scholar Fred Halliday:
"The recent fifth anniversary of the 9/11 attacks on the United States highlighted an issue much in evidence in the world today, but one that receives too little historically-informed and critical analysis: the relationship between militant Islamic groups and the left.
It is evident that the attacks, and others before and since on US and allied forces around the world, have won the Islamist groups responsible considerable sympathy far beyond the Muslim world, including among those vehemently opposed from a variety of ideological perspectives to the principal manifestations of its power. It is striking, however, that - beyond such often visceral reactions – there are signs of a far more developed and politically articulated accommodation in many parts of the world between Islamism as a political force and many groups of the left.
The latter show every indication of appearing to see some combination of al-Qaida, the Muslim Brotherhood, Hizbollah, Hamas, and (not least) Iranian president, Mahmoud Ahmadinejad as exemplifying a new form of international anti-imperialism that matches – even completes – their own historic project. This putative combined movement may be in the eyes of such leftist groups and intellectual trends hampered by "false consciousness", but this does not compromise the impulse to "objectively" support or at least indulge them..." (
Read the entire article
)
It's long, but well worth the read.