For years I have told people about a doctor in my area that had this license plate...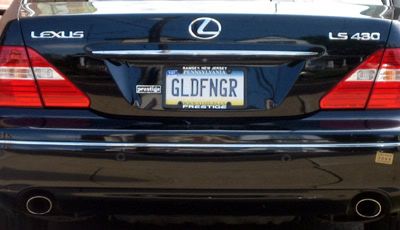 Before the advent of small digital cameras I could never get a picture of it as proof. Yesterday AB told me it was parked on the street and we drove right over to get the shot. Now, this may not be a big deal if you didn't know what kind of doctor he was...
I guess it could be worse...he could work at Planned Parenthood.