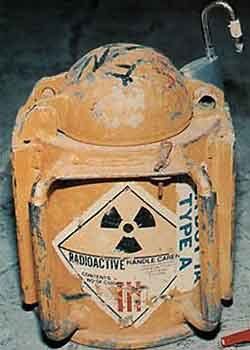 "A man has pleaded guilty to conspiring to murder people in a series of bombings on British and US targets.
Dhiren Barot, of north London, planned to use a radioactive "dirty bomb" in one of a series of attacks in the UK, Woolwich Crown Court heard.
He intended to cause "injury, fear, terror and chaos", prosecutors said.
Barot, 34, also allegedly plotted to cause explosions at several US financial buildings "designed to kill as many innocent people as possible". (
source
)
Some of the targets included were: the New York Stock Exchange, Citigroup buildings in New York and the Prudential buildings in Newark, New Jersey. The plan was called the Gas Limos Project and was meant to be a series of synchronized attacks. Along with Dhiren Barot there are seven other co-defendants.
How many plots have been dissolved since 9/11? How many American lives saved? We'll never know for sure, but I bet that NSA wiretapping program and the Patriot Act (the dissolution of Jamie Gorelick's wall) have had a hellava lot to do with it. It's a shame that many Americans don't see the successes -or that the left pretends they weren't real threats so Bush gets no credit (though if one wasn't caught they'd be the first ones screaming "on his watch!")
SO what should this election be about? Katrina? Foley? ...or National Security and the fact that we have kept the terrorists at bay for five years -and we are fighting them in other countries with our incredibly trained military and not on the streets of America with our first responders...
(H/T:
Hugh Hewitt
)