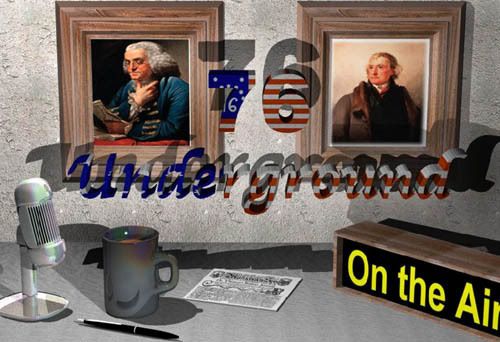 I know it's hard to remember we're on --and I know that I have been promising the podcasts (they will be coming, but our producer has been ill)...but if you only listen to one show--this is the one.
Not only will we have
Pat Dollard
(
Young Americans
) who you guys really have to hear because he is just one of the coolest guys ever...
But we also have the Editor of the Boston Herald:
Jules Crittenden
(Jules was embedded with A Co., 4/64 Armor, 2nd Bge, 3rd ID). His articles are now on my 'must read' list.
Bring me some Dayquil and come on over to
WIDE AWAKES RADIO
at 9pm (EST) to listen to Ghost and I and these two awesome guests!
(***Logo courtesy of
G-man
!!! I love it that so many people have sent logos...I guess the best one will be the t-shirt!***)