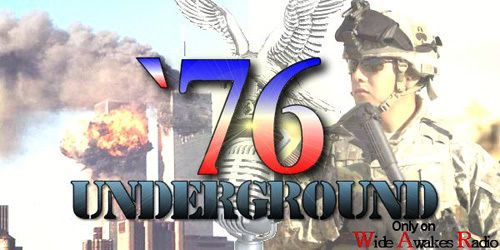 The third installment of '76 Underground will air tonight on
Wide Awakes Radio
at
9pm EST
.
We have some really great guests lined up for the next month (some
so good
I can't believe they agreed...)
Tonight we will be talking about the Pope debacle, the Geneva Convention Disaster...and (hopefully) speaking with someone who is working hands-on with Homeland Security.
Feel free to jump in (please!) with any topic that is plaguing you:
1-888-407-1776
...And keep your fingers crossed that my nasty echo has met an untimely demise.
('76 Underground Logo courtesy of
Irish Diablo
--He Rulz!!!)