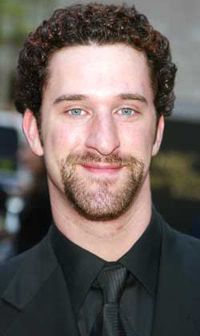 I hate to date myself, but
Saved by the Bell
was a bit after my time...I vaguely recall AB watching it though (haha). I remember being surprised when Mark-Paul Gosselaar (I think he was Zack?) showed up on NYPD Blue and could actually act. Tiffani-Amber Thiessen's implants helped her get plenty of work after her stint as Kelli was over. But poor Screech went the way of MC Hammer and ended up basically destitute...
...But, after his
public pleas for monetary help
failed he found another way to pay his mortgage.
A porno called "Saved by the Smell". Yes, you read that right. Screech is a porn star Hopefully Erkel won't follow suit).
"...Former teen TV star Dustin Diamond is reportedly the star of a candid new sex tape in which he romps with two women.
The 29-year-old, who played geek Screech Powers on Saved by the Bell, engages in a number of sexual acts with the women in the 40-minute tape.
Diamond's manager Roger Paul hopes the tape will raise his client's profile and help resurrect the acting career that collapsed when Saved by the Bell ended in 1997." (
source
)
That's just really disturbing --though i have to say that the title
is
making me wonder what the "plot" could possibly be...
(H/T: Liz)