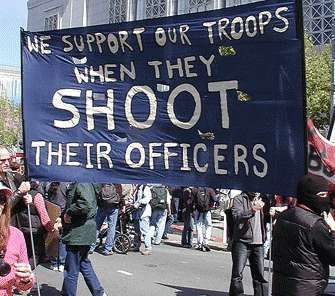 Yesterday I was driving over to my moms to do the calligraphy on AB's best friend's wedding invitations... the park across from my mom's house was
packed
and I noticed a Big sign that said "Ward something-or-other Democrats" and a picture of a giant ass.
As I was about to turn onto her street, an older man and what I assume was his grandson walked into the center of the (busy) street. He was wearing some "elect such and such Democrat for City Council" t-shirt over his button down (just commit to the t-shirt or don't wear it...). I held up traffic to let him cross -'cause that's just the kind of person I am -and he nodded for my effort.
I began to make my turn and he must have noticed my "Lynn Swann for Governor" sticker and proceeded to make a loud wild turkey noise (do you know the sound I mean?) into the back of my Jeep. I am not exaggerating. Now the thing is, if the man wants to be an absolute kook, that's his business, BUT all my windows were down and he plainly saw my two young children in the back... I had just allowed him to cross the harrowing street with his young child. Yet he felt the need to scare the crap out of mine -at full volume.
That's Philly Democrats in a nutshell --all about lunacy and intimidation, even in the face of kindness. Why haven't I moved to OBX?