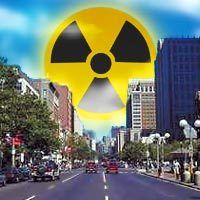 Canada Free Press is reporting that Pakistani reporter Hamid Mir (the only one to interview "Osama bin Laden, Ayman al-Zawahiri, and Taliban leader Mullah Omar in the wake of 9/11") says another attack to rival 9/11 is on the horizon.
The call is out for all Muslims to leave the United States --namely New York and Washington "without further warning".
The information was given to the journalist by al Qaeda leader Abu Dawood on near Kabul in Afghanistan:
"Final preparations have been made for the American Hiroshima, a major attack on the U. S. Muslims living in the United States should leave the country without further warning.
The attack will be commandeered by Adnan el Shukrijumah ("Jaffer Tayyer" or "Jafer the Pilot"), a naturalized American citizen, who was raised in Brooklyn and educated in southern Florida.
The al Qaeda operatives who will launch this attack are awaiting final orders. They remain in place in cities throughout the country. Many are masquerading as Christians and have adopted Christian names.
Al Qaeda and the Taliban will also launch a major strike (known as the "Badar Operation" against the coalition forces in Afghanistan during the holy month of Ramadan.
The American people probably will be treated to a final audio message from Osama bin Laden which will be aired some time later." (
Read the entire interview
)
The reporter,
Hamid Mir
, is no hack. He's a well respected investigative journalist with many awards to his credit.
So yeah, I'm thinking this is a pretty good time for us to drop the NSA wiretapping... I guess it will be the ACLU and not the Federal government paying reparations to the families this time around.