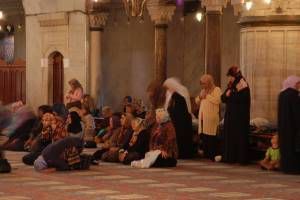 A documentary made with a hidden camera that claims to capture the "true feelings of Muslims" caused almost as much angst in the Czech Republic as the Mohammad cartoons...
"...The footage in I, Muslim shows a reporter pretending to be someone interested in converting to Islam. He conducts several conversations with members of the mosque, located in Černý Most, about Islam, Europe, terrorism and the role of women.
Ovečka says he stands behind his choice to use the hidden camera footage.
"I wanted to get real opinions of the local Muslim community on the issue — find out what the differences are between Czech and foreign Islam," he says.
One Muslim in the documentary compares Islamic terrorists to Jan Palach, the Czech student who committed suicide by setting himself on fire in protest of the 1968 Soviet-led invasion of Czechoslovakia.
Another says Islamic law should be implemented in the Czech Republic, including the death penalty for adultery, Ovečka says.
"I have to say with 100 percent certainty that by using hidden camera I have learned things that I would never have learned otherwise," he says. "The result was alarming, and if not for the hidden camera, I would have never had any of this footage." (
source
)
This documentary aired back in March, but now a
Little Green Footballs reader
has made the film available on Google Video.
Click Here to watch "I, a Muslim"
(English subtitles).
(H/T:
LGF
)