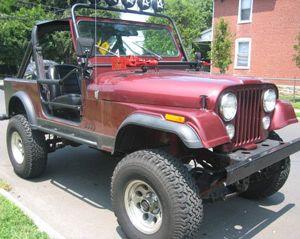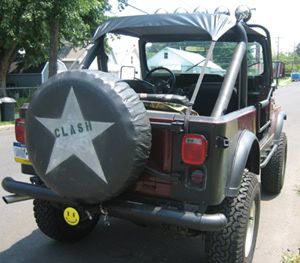 As you will soon see, I am on a political boycott yet again...I mean really, what's the point? I am burned out and a bit irascible lately. The other night in my haven from stress --the inner sanctum (a.k.a. my dojo) an "It's a war for oil/A war to make Bush rich" conversation broke out and why couldn't I just keep my mouth shut...? Now there will be weirdness. Damn.
I was all riled up and upset that I may have lost a great training partner and the tons of personal attention from one of the Sensei's... So I decided to just pack up the boys and drive... In the CJ7. Amazingly the stress just drains away in that thing. I miss being on a cycle and the Jeep really gives you a comparable feeling.
And single girls... you need to get you one of these.
Every
guy within a five mile radius feels the need to come up/drive up to you and chat about it (even with two kids strapped in the back). I don't know what it is...maybe they can't resist a girl that can deftly handle such a big stick with apparent ease! ;)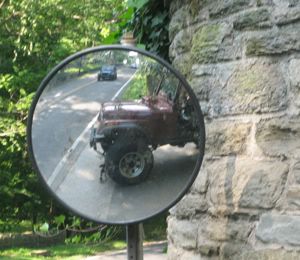 The point of the post? I don't know... Get a Jeep if your stressed, don't talk politics where you work out even if provoked, learn to drive a standard transmission and Jeeps attract attractive single guys...?