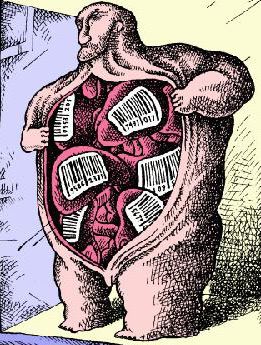 Here's a nice light question for you... Should it be legal to purchase organs?
This debate is currently going on in the U.K.:
"...PEOPLE should be allowed to sell body parts in the UK to address the shortage of donor organs and stop the black market trade overseas, a Dundee researcher urged yesterday.
The sale of organs is banned in the UK, but many patients needing donor kidneys are known to have traveled to India, China and other poor countries for transplants.
Now Sue Roff, from the Centre for Medical Education at Dundee University Medical School, has argued for people to be paid for donating a kidney, with payments of about £22,000 recommended.
She said as evidence for the safety of part liver and lung transplants was available, these operations too could be added to a market model..." (
source
)
I know the argument against selling organs is that "once again, only the rich will benefit"...
I don't know though --it will take a lot of people off the regular list, giving those that couldn't afford an outright sale a better chance. It will give the poor a chance to raise the money for it. And it could help out people in dire straights. Would you sell a kidney to stop from having your house go to sheriff's sale...?
The possibilities are worth pondering...