"A politician will do anything to keep his job -- even become a patriot."
~William Randolph Hearst
"Patriotism is easy to understand in America; it means looking out for yourself by looking out for your country."
~Calvin Coolidge
"Patriotism is your conviction that this country is superior to all other countries because you were born in it."
~George Bernard Shaw
"I pledge allegiance to the flag of the United States of America, and to the Republic for which it stands. One nation under God, indivisible, with liberty and justice for all. God bless America."
Take the Independence Day Quiz
(OMG, I failed...)
One of my favorite memories is the "moment" I had when I realized I had feelings for our flag-- and our country...that I was, indeed, a patriot. I was living abroad and it had been months and months since I had been on American soil. During my travels through France I turned a corner in Paris and there was the American Embassy with our flag flying high. The goosebumps and the lump in my throat came as a shock. It was
my flag
... I know it seems mundane in the picture, but it is a moment in time I'll never forget... (Second pic is just to source my story ;))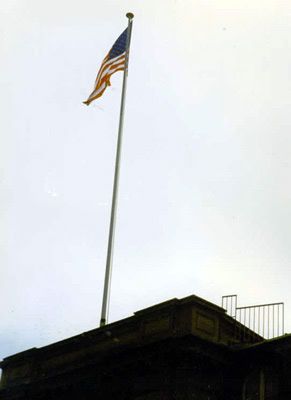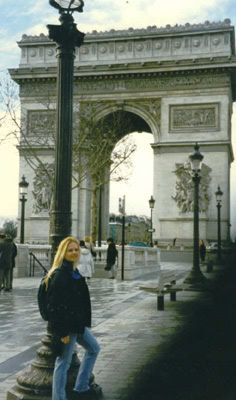 (And for the more bah-humbug 4th of July
post
rant...you can go over to
The Man's site
...)