In the need for rapid deployment to the Gulf in '91, Marines were allowed to paint their own squadron aircraft in the privacy of their own hangers. As many of 4 of the helos with the HMH-466 (Helicopter Marine Heavy) emerged with an 'adult theme':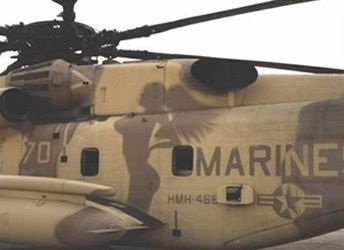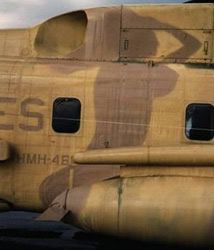 I couldn't find anything about this on Snopes.com, but I did find the story on the
Aircraft resource Center page
.
Naked Camouflage...only the Marines!
(H/T: LtCol J)