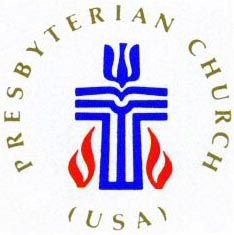 I am having trouble understanding how this story could be real... I was raised Presbyterian and I can't see that Protestant denomination doing anything like this. There must be different kinds of Presbyterian...
The Presbyterian Church (USA) are thinking of changing the Trinity from 'Father Son and Holy Ghost" to some more "acceptable" terms ---"Compassionate Mother, Beloved Child and Life-giving Womb," or perhaps "Overflowing Font, Living Water, Flowing River." Then there's "Rock, Cornerstone and Temple" and "Rainbow of Promise, Ark of Salvation and Dove of Peace."
"...Although the delegates did not officially adopt a report recommending the new designations, after extensive debate they voted 282 to 212 to "receive" the document. By not rejecting the report, the delegates essentially allowed individual churches to decide how to use the new phraseology.
Written by a diverse panel of working pastors and theologians, the report noted that the traditional language of the Trinity portrays God as male and implies men are superior to women...
...But critics of the new designations say the wordings are confusing and reflect a concession to touchy modern sensibilities.
"They're attempting to be politically correct, and unnecessarily so," said Hank Hanegraaff, president of the Christian Research Institute in Charlotte, N.C.
Hanegraaff contends that the report is based on a false premise that Christianity is patriarchal, an assumption he called "an urban legend" being circulated with increasing frequency." (
source
)
The PC culture is even reaching its tentacles into the houses of the religious right...?