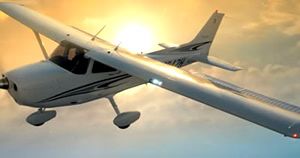 When I was at university in England there were a lot of Russian students there on math and science scholarships from the Russian government. I thought that was a great idea from a country in economic disrepair --incentives for the up and coming generation to learn the skills to improve their country...
But, I don't feel quite as approving of an offer by the Saudi Arabian government to hand out U.S. aviation scholarships to their citizens. Why all flight related scholarships?
"The forms are available online at the ministry's website until July 12 for both bachelor's and post-graduate studies. Nominations will be announced on July 31. Interviews will take place in August and final scholarship winners will be announced on Sept. 2.
The scholarships are available in majors such as communications, electrical and computer engineering, computer science, systems analysis, air traffic control, flight safety, and other majors related to the airline transport industry." (
source
)
I am unsure why the United States would even agree to this --it may be profiling (and so be it) but how many of the 9/11 hijackers were Saudi nationals...? A bit disconcerting in my opinion. Couldn't they offer scholarships in say culinary arts or conflict resolution...or better yet, women's rights?