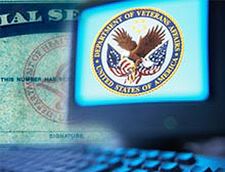 Remember the story about the guy that
stole personal information from the Department of Veterans Affairs data base
?
Well, now the VA and the DoD believe that
as many as 1.1 million active-duty servicemembers, 430,000 National Guardsmen, and 645,000 members of the Reserves may have been included in the data theft
.
Like these guys don't have enough to worry about...
Several resources are available to servicemembers and veterans who may have been affected by this data loss:
The VA has set up a special Web site and a toll-free telephone number: http://www.firstgov.gov and 1-800-FED-INFO (1-800-333-4636). Each features up-to-date news and information on the data compromise. The Web site provides steps on how to check credit reports, how to guard against identity theft and who to call if an individual believes any fraudulent activity is occurring with his or her personal information.
Information relating to the defeat of identify theft also is available at http://www.militaryonesource.com.
(
source
)