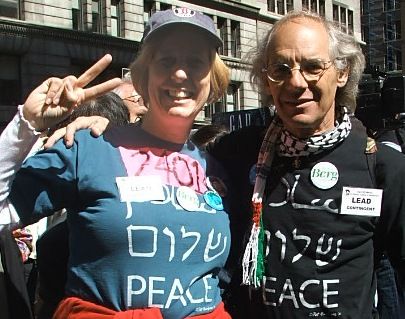 And look, he scored Cindy Sheehan's endorsement! What a coo!
"I met Michael Berg about 6 months after both of our sons were killed in Iraq and we were both so tender and raw.
He is a very loving and brilliant person who deeply cares about peace, justice and the environment and I believe he would be a marvelous Congressman from Delaware.
Michael has my full endorsement.
Cindy Sheehan
Founder of Gold Star Families for Peace
and Camp Casey Peace Foundation" (
Berg for Congress
)
"I don't think that Zarqawi is himself responsible for the killings of hundreds of thousands of people in Iraq," Berg said in a combative television interview with the U.S. Fox News network. "I think George Bush is.
"George Bush is the one that invaded this country, George Bush is the one that destabilized it so that Zarqawi could get in, so that Zarqawi had a need to get in, to defend his region of the country from American invaders."
Berg said Bush was to blame for the torture of Iraqi prisoners by U.S. soldiers at Abu Ghraib prison near Baghdad.
"Yeah, like George Bush didn't OK the torture and death and rape of people in the Abu Ghraib prison for which my son was killed in retaliation?" he told his Fox interviewers." (
source
)
I'd be hard pressed to think of two people that annoy me more than these two. Berg is running as a "Green party" candidate --so here's one of those times we have to be thankful for our two party system...