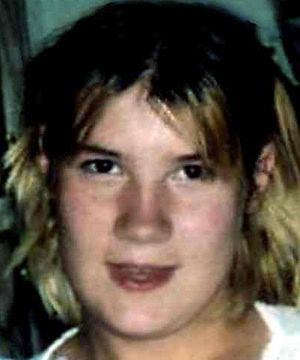 ...because I'm pretty sure if I have I was wrong.
Edward Leader, 37, and Jessica Heird, 20,
sold
their kids in Mexico. I mean, come on, not trying to be flippant about this; but selling your kids is bad enough --but you can't find a couple in
America
to sell them to? You sell them in a country where people are risking rape and death to get the hell out?!
"...the couple had sold their 18-month-old daughter and 3-year-old son, but he did not know who bought the children or what was paid. The girl still was missing yesterday, but authorities recovered the couple's sons, along with three of Leader's children from an earlier relationship, Castillo said.
The oldest was 15.
Leader and Heird were in local jails yesterday awaiting extradition to Arizona. Heird is six months pregnant with the couple's fourth child, Castillo said.
Heird's mother will resume caring for her daughter's sons, Castillo said. The child abduction unit of the District Attorney's Office is trying to find a guardian for Leader's other three children.
At a news conference outside the Federal Courthouse yesterday, Deputy U.S. Marshal Steve Jurman called the situation "a fairly rewarding case because not only did we apprehend two fugitives . . . but we were able to safely bring back five of these children, who were clearly being exploited in one way or another." (
source
)
So this sick bitch is pregnant yet again (making 7 children from various men?) and their 18 month old baby girl is still in Mexico somewhere. I don't even want to think what a Mexican that can afford an American baby wants it for... Ughhh...