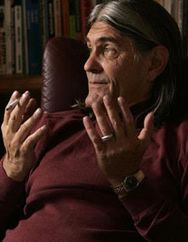 The majority of an ethics panel at the University of Colorado has voted that Ward Churchill should be fired. The recommended firing is not because of the essay comparing WTC victims to Nazi Adolf Eichmann or any of the subsequent bizarre statements made by Churchill, but an "investigation [that] concluded Churchill "committed serious, repeated and deliberate research misconduct," including plagiarism and fabrication of material."
The recommendation from the Standing Committee on Research Misconduct will now be sent to interim provost Susan Avery and Todd Gleeson, dean of the college of arts and sciences.
Avery and Gleeson then will make separate recommendations to interim Chancellor Phil DiStefano, who will have the final say on whether Churchill should be fired. An exact timeline for that decision has not been determined, but could come within weeks. (
source
My only question is what took them so long...