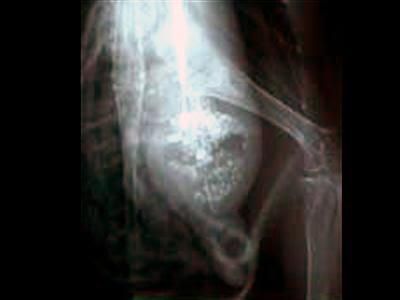 The Man was right...aliens do exist!
"Assistant Marie Travers radiographed the mallard and was shocked to see what appeared to be the face or head of an extraterrestrial alien in the bird's stomach.
The bird died quickly, quietly and peacefully after the X-rays were taken, center spokeswoman Karen Benzel said.
"We immediately knew this was something we had never seen before in our 35-year history," Benzel said." (
source
)
Needless to say --the X ray is
being sold on Ebay
(last I checked it had 92 bids and was up to $4,599.99). The story even made
National Geographic
(H/T: Liz)