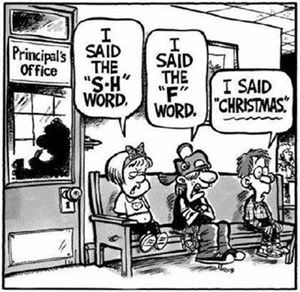 Okay, this is the mission statement of the ACLU:
"The mission of the ACLU is to preserve all of these protections and guarantees:
* Your First Amendment rights-freedom of speech, association and assembly. Freedom of the press, and freedom of religion supported by the strict separation of church and state.
* Your right to equal protection under the law - equal treatment regardless of race, sex, religion or national origin.
* Your right to due process - fair treatment by the government whenever the loss of your liberty or property is at stake.
* Your right to privacy - freedom from unwarranted government intrusion into your personal and private affairs.
We work also to extend rights to segments of our population that have traditionally been denied their rights, including Native Americans and other people of color; lesbians, gay men, bisexuals and transgendered people; women; mental-health patients; prisoners; people with disabilities; and the poor." (
source
)
Now, what I am wondering is (based on the mission statement) how is the Haditha incident any of their concern? Aren't all the donations given with the expectation they will be used for domestic concerns? For
American
"segments of
our population
that have traditionally been denied their rights"?
So, if they are
suing the DoD for the Haditha files
wouldn't that be on behalf of Iraqis against "our population"? Has the 'Blame America First' mentality evolved so far as to breed donation fraud and mission statement abandonment?
(
Stop the ACLU has more information
)