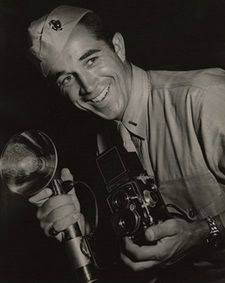 If so you could have your 15 minutes...
The director of the Military Channel's 'BATTLEFIELD DIARIES' is developing another series that will showcase video/photos shot by our deployed troops.
From the director:
"I am looking for personal videos and stills of our servicemen & women in Iraq, shot by those same servicemen & women. I'm especially looking for soldiers, sailors, airmen and marines talking INTO the camera...video diaries, having fun, being creative, interviewing one another, explaining what life is like in Iraq and/or Afghanistan, down time, training, explaining what happened to them that day, music videos, etc. Nothing is out of bounds! The good, the bad, or the ugly. Action, down time, fun time, helping Iraqi communities, interacting with Iraqi civilians/children/police/military...anything that has little a story to it or is visually interesting."
He can accept any format (CD, DVD, cassette, etc.). All originals will be returned at his expense.
If you are interested, please
email me
and I will pass along his information.