I've been having so much fun with my tiny little Canon SD450 Elph that I thought I'd share...
This car was parked in the lot of a Barnes & Noble that is quite the "crunchy" hot spot. I know there is a glare on the window, but the car was fairly new and
completely
filled with trash --every inch but the driver's seat. It was gone when we left the store. Now that's taking hoarding to a whole new level... I wanted to wait in the lot to see what was driving it, but Justrose wouldn't let me.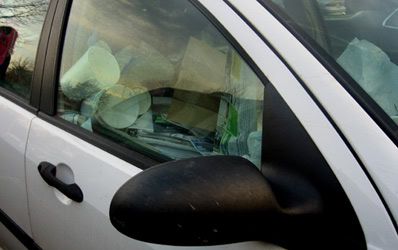 I was driving behing this car the other day --do you think he noticed my flash in his rearview mirror?
...as he turned off I noticed the SEPTA bus (Philly's "lovely" PT)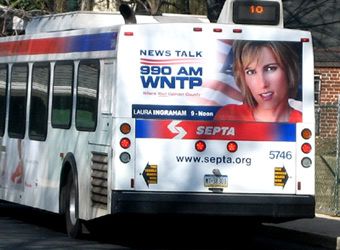 Here is a flag from the local "Friends School" (damn Quakers) -they are flying around the whole perimeter of the $13,000/yr. High School...
On Friday, Ninja and I went into a local Police/Military/Spy store to look for goodies to put in AG's care package and this sign was on the counter: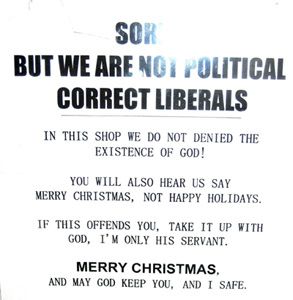 (Even cooler when I tell you that the owners/workers all looked to be foreigners)
Last but not least...Here is one of the most common sites in Philly, my sister (AB) refusing to leave a crane machine until she wins some ridiculous thing she has set her sights on...