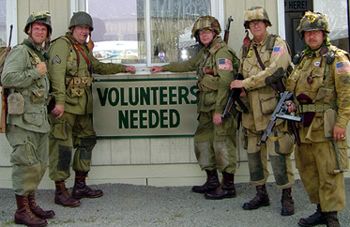 I was recently contacted by a girl named Monica, the daughter of a Vietnam veteran, who would like the help of the blogosphere. She is currently living in Costa Rica and "pursuing a Masters Degree at the University For Peace (United Nations affiliated graduate school) in "Gender and Peace Building" in order to better identify and understand the different needs of men, women, boys and girls in conflict and post-conflict situations. She hopes to eventually work with governments and/or people in conflict and post-conflict situations to reduce incidents of gender based violence.
Her Explanation of the Project:
"Overall, the purpose of this project is to increase awareness within academia (and hopefully beyond!) about the experiences of military spouses during deployments and to gain a better understanding of the impact of protests on servicemen/women and their families. I am also interested in the experiences of those who do not support the war (whether Vietnam or Iraq) because I feel that this impacts the way in which a spouse deals with deployments, etc. I feel that in order to do justice to this topic it is necessary to include the diverse experiences and perspectives of military spouses (geographic locations, political orientation, support/opposition for the wars, length of military service, etc).
Although my main focus is military spouses, I am also interested in hearing the perspective of servicemen/women and veterans. I am searching for the spouses of servicemen/women and veterans (Iraq & Vietnam) as well as servicemen/women and veterans (Iraq & Vietnam) themselves to interview (via email) for this project. If you or anyone you know would be interested in assisting me, please contact me at:
themis@runbox.com
for more information. All sources have the option of remaining anonymous and should they decide at any point in time that they do not want to participate, I will refrain from using any information that they have provided me with."
Please email her if you think you can help to enlighten academia about military life... Thanks!