...So I'm interested this year, sue me.
John Stewart is hosting this year and when asked about his commentary he said, "There may not be violence in the streets, but there will be enough controversy to create unrest.". John Stewart is normally pretty innocuous, so this was probably just an attempt to bring up Oscar's plummeting ratings.
I am going to post who SHOULD win --not my prediction of who WILL win. If there is one thing I hate, it's what I call the "Michael J. Fox win" --that's when they give an award to someone when they don't deserve it but the pity-factor or the you-were-controversial-factor comes into play.
HERE
is the official list of nominees.
BEST PICTURE: CRASH
Without a doubt --CRASH. I can't believe I still keep talking to people that haven't seen this film. Forget Brokeback Mountain, if you want to talk gutsy and honest...it's Crash. I still can't believe this un-PC movie actually got made in Hollywood. Even Ludacris (or more surprisingly Sandra Bullock) was great in this movie.
Who Actually Won? CRASH!!!!*
ACTOR IN A LEADING ROLE: TERRENCE D. HOWARD
John Singleton re-mortgaged his house to get the money to make
Hustle & Flow
and Terrence makes a tired story flow. He makes a black pimp in Memphis have depth and shows us something other than the clichés. Howard carries this film from beginning to end and somehow makes it work. He deserves the win.
Who Actually Won? Phillip Seymore Hoffman (Bleh, I can say I will never see this film -I couldn't listen to the voice he uses for two hours...having trouble just listening to the clips...)
ACTOR IN A SUPPORTING ROLE: PAUL GIAMATTI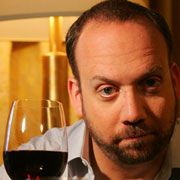 One of my very favorite actors. This is a great film and Giamatti nails the role (as he nails ever other role but never gets creidt because he's not pretty to look at --he should have been nominated last year for
Sideways
)
Who ACTUALLY Won? George Clooney -Syriana
ACTRESS IN A LEADING ROLE: Charlize Theron
This was a great Silkwood-esque woman-power movie and Theron was amazing. She's believable every step of the way.
Who Actually Won? Reese Witherspoon
ACTRESS IN A SUPPORTING ROLE: Frances McDormand
Like Paul Giamatti, McDormand rarely gets the recognition she deserves. She was instrumental to the success of North Country.
Who Actually Won?
Rachel Weisz
ANIMATED FEATURE: The Corpse Bride
My kids would both pick Wallace & Gromit here, but The Corpse bride is a great film on every level. It strays more than I would have liked from the original folklore, but I assume most people never knew about the story.
Who Actually Won? Wallace & Gromit: The Curse of the Were-Rabbit
ART DIRECTION & COSTUME DESIGN & MUSICAL SCORE: PRIDE & PREDJUDICE
This should actually win Best Picture -from the casting to the scenery to the score this film was pure breath-taking perfection. I never really notice the music in a movie, but the piano underlying this film is haunting and beautiful.
Who Actually Won? Costume Design - Memoirs of a Geisha, Art Direction - Memoirs of a Geisha, Musical Score - Brokeback Mountain
DIRECTING & FILM EDITING: CRASH
Who Actually Won? Editing - Crash*, Director - Brokeback Mountain
MUSIC (Song): "It's Hard Out Here For A Pimp" -Hustle & Flow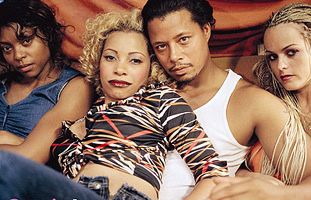 This should win because the actor performed it himself and didn't lip sync --once again showing his range and why he should win best actor.
**Listen to the Song**
Who Actually Won? It's Hard Out Here for a Pimp - Hustle & Flow*
MAKEUP & VISUAL EFFECTS: THE LION, THE WITCH and the WARDROBE
Who Actually Won? Visual Effects -King Kong, Make-up - The Lion, the Witch and the Wardrobe*
WRITING (Original Screenplay): CRASH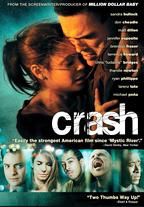 Who Actually Won? Crash*
There you have it, my picks. None of them will win because I only know how the Average American thinks --and not how the cloistered Academy does...so I am choosing on films that were actually entertaining to watch and not judging with an agenda, or nepotism, or payback.