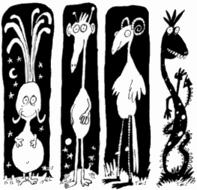 Okay, I know it's probably overkill, but there is another "ALa interview"... (I heard that sigh!)
I don't know if you guys have been reading the series of Blogger interviews over at
Basil's Blog
, but they're good because they're really lighthearted (hardly political) --and other bloggers can submit questions for the interviewee.
So, I finished mine last week (I'm glad some of you guys submitted questions) and it was posted over at Basil's yesterday... I had a good time doing this one.
If you're interested in being interviewed, you can sign up while you're over there.
Go Read the Interview
-Complete with pics.