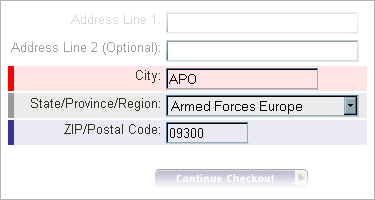 I am an online shopper and have been for years...but lately I have noticed that many of the online stores don't ship to APO addresses. I'm not sure if this is a new development or if it has always been and I'm just noticing...
Now I'm not talking about stores peddling nefarious content -just regular old stores. I can't for the life of me understand why shipping to an APO is any different than shipping anywhere else in the U.S....
So you can go risk your lives to ensure capitalism will flourish, but you can't get a damn pair of sneakers...?