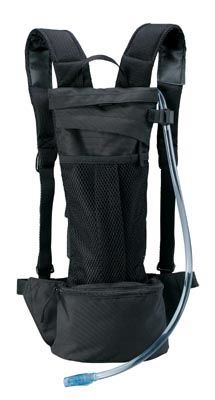 Finally! A new memo from the DOD details the equipment that deploying troops have been paying out of pocket for...and will now be reimbursed (if it was purchased between 9/2001 - 4/2006 for OIF, OEF and ONE)
The List:
# Complete ballistic vests;
# Most component parts of ballistic vests, including side-plate body armor;
# Helmets;
# Ballistic eye protection;
# Hydration systems;
# Gloves;
# Knee pads;
# Elbow pads;
# Bed insect netting;
# Insect repellant; and
# Reflective vests
(
Full List
)
"To be reimbursed for equipment,
service members must complete DD Form 2902
, "Claim for Reimbursement for Privately Purchased Protective, Safety or Health Equipment used in Combat." This form must be submitted to the service member's chain of command or, for former members, to an authorizing official designated by their former service at an address on the form. All claims must be submitted by Oct. 3, 2006.
The original memo states that the military will reimburse service members for the cost, including shipping, of any protective, safety or health equipment that was purchased by the member or by another person on behalf of the member for the member's personal use during deployment.
To be eligible for reimbursement, the equipment must be on the approved list of shortage equipment, and the member must not have been issued equivalent government-provided equipment before they engaged in imminent danger or hostile fire operations, the original memo states." (
source
)
Get those forms in!